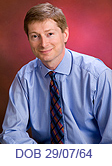 Alastair Morrison
I would describe myself as primarily a businessman and investor. I have worked in industry for 25 years, in the UK, Europe and North America and am currently Chairman of three companies, including a technology company I formed with a winner of British Inventor of the Year.
I ran my own packaging business for eight years (which I still own), gaining valuable experience in: Leadership, Motivation, Company Turnaround, Management Development, Strategic Planning, Marketing, Sales, Export and Human Resources.
These days I split my time between overseeing my businesses and investing in both private and public companies. My mentoring is now strictly limited to working with no more than a handful of clients at anyone time.
I am a graduate of Coach University, one of the leading US coaching academies and have an engineering degree, marketing diploma and MBA (Warwick). I am a great believer in ongoing personal development, for example, completing NLP training with Dr. Richard Bandler and Mastery University with Anthony Robbins. I am based in Kent, where I live with my wife and two daughters.
I am also a firm believer in "giving back" and donate 10% of my mentoring profits, along with 10% of all my income to charity. My main charity at the moment is The Hunger Project, which is committed to ending world hunger, by empowering people in the developing world to build lives of self reliance and dignity.